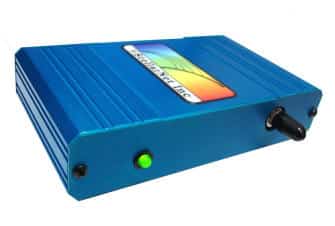 Measurements in the 200-1150nm wavelength regions
15 standard models with options for customized wavelength ranges
For process, lab, and field applications
Signal: noise = 1000:1
High-speed 16-bit electronics for fast data acquisition
1x3x5 inch enclosure allows for eXtreme portablity
New! low power consumption for 2x longer lifetime on tablets/laptops
Great for OEM applications with SDK included FREE
The StellarNet BLUE-Wave miniature spectrometers are fiber optically coupled instruments with a wide selection of models for measurements in 200-1150nm wavelength ranges.
Various models provide a choice of grating range and slit resolutions. New and improved electronics with a high speed 16-bit digitizer allows for fast data acquisition and a signal to noise of 1000:1!
Ruggedized– The detachable spectrograph assembly and control electronics are protected inside a rugged metal enclosure, suitable for portable, process, lab, and field applications.
Multi-unit connection (up to 8) can be daisy chained together and are able to run simultaneously.
USB Powered – BLUE-Wave miniature spectrometers can be powered directly from your PC USB-2 port. A single strand fiber optic cable or probe assembly delivers input via standard SMA 905 fiber optic connector with a choice of cable lengths. The spectrograph optics are exceptionally robust in a vibration tolerant modular design, with no moving parts.
Onboard Memory with pre-set calibrations and spectrometer settings and snap shot memory to provide instantaneous spectral image from the highly sensitive CCD with 2048.
High Speed Electronic Interface can be attached directly to a computers USB port for high speed data transfer.
Many Options & Upgrades– The BLUE-Wave spectrometer platform supports a variety of options and upgrades such as detector amplification lens upgrades, TTL triggering options, zAP 1 &2 electronics upgrades for increased dynamic range, burst acquisition, and onboard CPU with Wifi communication. See more information below under BLUE-Wave options. ContactUs@StellarNet.us for more info.
BLUE-Wave Models CCD/PDA Detectors –

Typical Response

Predicted Slit Resolving Resolutions
Model
Wavelength Range (nm)
Grating g/mm

Slit-200

nm res.

Slit-100

nm res.

Slit-50

nm res.

Slit-25

nm res.

Slit-14

nm res.
UV
200-600
1200
3.0
1.6
0.8
0.50
0.40
UV2
200-400
2400
1.5
0.8
0.4
0.25
0.20
UV3
220-350
3600
1.0
0.5
0.25
0.16
0.13
UVIS
300-1100
600
6.0
3.2
1.6
1.00
0.80
VIS
350-1150
600
6.0
3.2
1.6
1.00
0.80
VIS2
380-780
1200
3.0
1.6
0.8
0.50
0.40
NIR
500-1150
600
6.0
3.2
1.6
1.00
0.80
NIR2
600-1000
1200
3.0
1.6
0.8
0.50
0.40
NIR2b
785-1150
1200
3.0
1.6
0.8
0.50
0.40
NIR3
550-840
1800
2.2
1.2
0.6
0.35
0.28
NIR3b
680-935
1800
2.2
1.2
0.6
0.35
0.28
NIR4
500-700
2400
1.5
0.8
0.4
0.25
0.20
NIR4b
600-800
2400
1.5
0.8
0.4
0.25
0.20
UVN
250-1100
600
6.0
3.2
1.6
1.00
0.80
UVNb
200-1050
600
6.0
3.2
1.6
1.00
0.80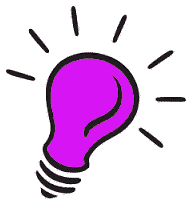 Deuterium Lamp Spectra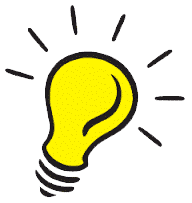 Tungsten Halogen Lamp spectrum

Grating Efficiency Curve
* StellarNet technical staff is currently updating available web database. Send us an email at ContactUs@StellarNet.us if you want a specific spectrum that hasn't been posted yet
Specifications BLUE-Wave Spectrometers from $2,700
Dynamic range: 2000:1 with 6 decades
Dimensions: 1x3x5″
Optical resolution: see model table – to 0.2nm
Weight: 14 ounces
Detector type: CCD, 2k/3k pixels
Power consumption: < 100 mA via USB port
Detector range: 200-1100nm (<$350 extra)
Interface Options: USB-2 or Wifi2, RS2323, SPI3, 4-20mA3 Digital I/O3 or ethernet3
Pixel size: 14 x 200um or 7 x 200um
Data Transfer Speed: 30Hz or 1000Hz1
Diffraction Gratings: Holographic & Ruled
Detector Integration: 1ms to 8 minutes
Grating g/mm: 300, 600,1200,1800, 2400
Slit size options: 14, 25, 50, 100, 200um
Spectrograph: f/4, SymX-Czerny–Turner
Stray light: <.1% at 435nm;<.05% at 600nm
Order sorting filters: Integrated & High Pass
Fiber optic input: SMA-905 0.22na single fiber
Signal to noise: 1000:1
Operating systems: Windows and Linux2, Andriod2, iOS2
Digitizer: 16-bit
Software included: SpectraWiz Program, WinSDK (C,C#,VB, Delphi), Customizable LabVIEW, VBA for Excel (CRI & LED Report)
1 zAP1 Electronics Upgrade 2 zAP2 Wifi + Applications Processor Upgrade with SpectraWiz Mobile Software3 SMART-Control Interface
Detector Collection Lens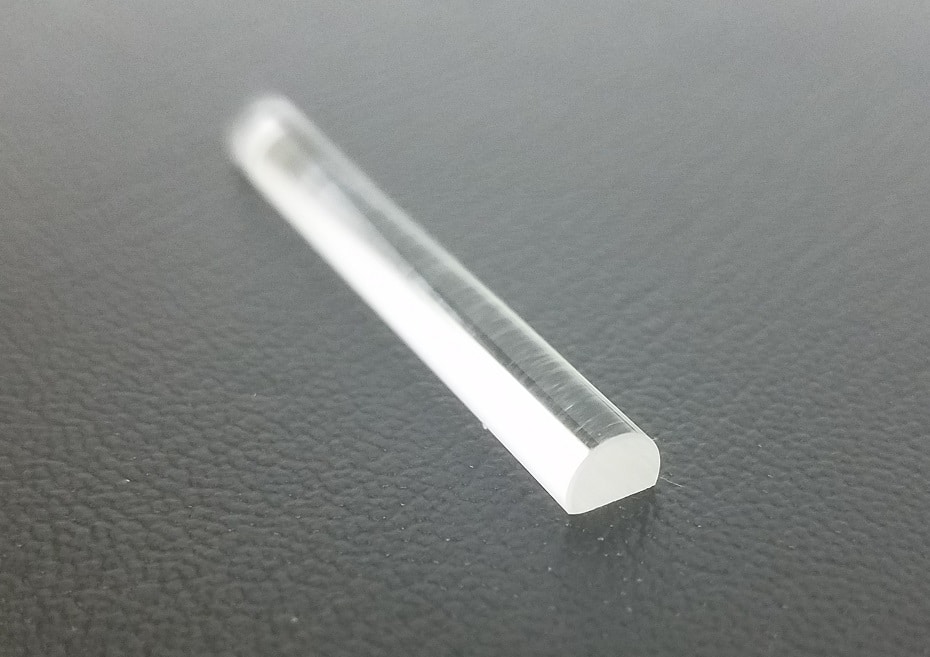 A detector amplification lens (DLENS) can be added to the spectrometer's detector window to increase system sensitivity. When used with larger diameter fibers (600um and 1000um) the DLENS can increase the light collecting efficiency by up to 3 times! This detector upgrade is great for low light application such as fluorescence, reflectance, or any application where increased light collection and data acquisition speed are important. DLENS upgrade =$150
JACK 1-In Trigger
TTL input trigger to enable spectrometer scan $175
Detector Upgrades
UV detector upgrade (UDET) =$158 , UVN detector upgrade=$500


zAP1 Electronics Upgrade
zAutomation Processor 1 upgrade provides auto and user controllable spectral baseline and gain for maximized dynamic range and burst mode for high speed consecutive spectral capture. $350 (available currently on new spectrometers)

zAP2 Electronics Upgrade
zAutomation Processor 2 upgrade provides an integrated wireless cpu with Wifi access to spectrometer and/or control of application from smart phone. Programmable memory allows customization using popular python language. zAP2 upgrade can be added to new and most old spectrometers in the field. Once added the spectrometer runs as normal receiving power from the computer's USB; if 5VDC power is connected directly to the BLUE-Wave the zAP2 CPU initializes and wireless communication begins. zAP2 comes pre-programmed with the latest Spectroscopy Mobile App software and StellarNet Linux Driver set. $550
zAP2 Specification Sheet | zAP2 User Manual
Optional Configurations
Units may be daisy chained via USB-2 hub allowing simple configurations for dual and multi-beam process applications. 8 BLUE-Wave spectrometers can be operated at once!
Free SpectraWiz Software

The powerful SpectraWiz® spectrometer software is provided free of charge with every spectrometer instrument. This includes drivers and customizable software for Windows. The SpectraWiz software is considered the "Swiss Army Knife of Spectroscopy" and may be used to accurately measure wavelength emissions, reflectance, transmission, absorption, concentrations, and absolute intensities. In addition to real-time spectroscopy, SpectraWiz® has built-in applications for SpectroRadiometry, SpectroColorimetry, ChemWiz chemistry lab concentration analyzer, and UV level monitors. Download SpectraWiz Software FREE
---
---
SpectraWiz MobileTM App Software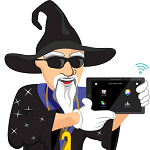 StellarNet introduces the new SpectraWiz Mobile Application Software designed to run directly on the zAP2 or SMART-Control spectrometer interfaces and connect directly to mobile devices. Using the local access point or Wifi you can easily log in and run applications for General Spectroscopy, Radiometry, Colorimetry, and Concentration analysis.
The easy to use applications are written in python and provided free with purchase of a zAP2 or SMART-Control spectrometer upgrades. In-app purchases allow users to download source codes, which can be further customized to suite each user's requirements. OEM customers can add their logos or additional computations and industrial customers can set their spectrometer and stream their data to PLCs or other process monitoring platforms. SMART-Control devices support RS232, 4-20mA Analog, 26 pin digital I/O, Ethernet, I2C and other options available upon request.
Standard Interface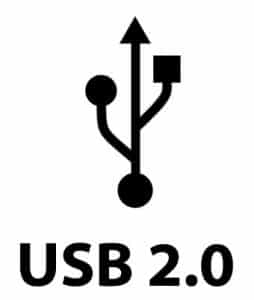 The system includes a high speed plug & play interface using USB-2 connection.
zAP2 Wifi Interface Upgrade
zAutomation Processor 2 (zAP2) electronics upgrade provides integrated wireless cpu with Wifi access to spectrometer. Programmable memory allows customization using popular python language. zAP2 comes pre-programmed with the latest Spectroscopy Mobile App software and StellarNet Linux Driver set.

SMART-Control Interface Upgrade
The SMART-Control device offers communication flexibility and application specific customization for any StellarNet spectrometer. This add-on interface includes an integrated CPU with 1GB RAM and many communication protocols such as RS232, SPI, 4-20mA Analog for PLCs, Digital I/O, Ethernet, Wifi and many other options. The SMART-Control allows customers to move their spectrometers into process or OEM environments and stream their selected real world data. $1500
BLUE-Wave spectrometers can be configured for a complete spectrum of applications such as SpectroRadiometry (measurements of LEDs, solar, lasers, displays, plasma, etc.), SpectroChemistry (absorbance, reflectance, & low light fluorescence), Optical Metrology, Raman, and much more!
Technical Information Request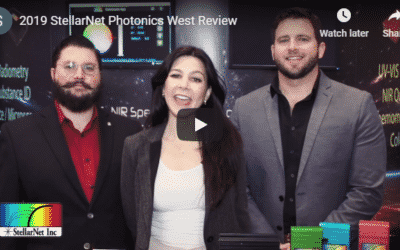 Earlier this month, StellarNet, Inc. revealed a variety of awesome new spectrometer products and features at the Photonics West conference in San Francisco Feb 2-7. Get your popcorn ready and watch some of our exciting updates which include SpectraWiz...
read more