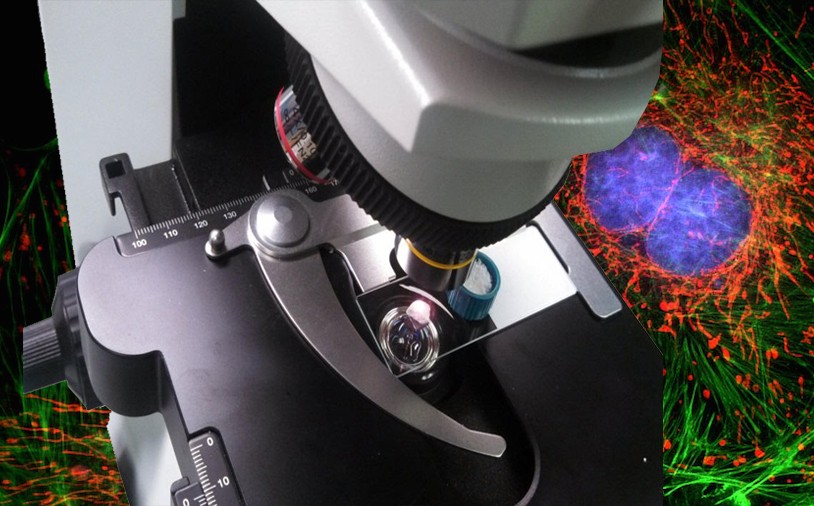 StellarSCOPE™ System for Microscopy
Couple Spectrometers & Light Sources to high performance Microscopes
Perform Raman, Fluorescence, & CIELAB color measurements on a micro spot and capture high resolution images, video, and time lapse video
System equipped with an Olympus research microscope with 4, 10, & 40x objectives, CMOS 1.3 Mpixel Camera, optical switch, and required SMA couplers & attachment accessories for your specific application.
Microscopy Measurement System
StellarNet has released the StellarSCOPE™ System that allows users to couple their favorite StellarNet spectrometer systems to a microscope. This enables users to perform Raman, Fluorescence, & CIELAB color measurements on a micro spot and capture high resolution images, video, and time lapse video of their samples.
The StellarSCOPE System is a powerful add-on to your StellarNet spectroscopy system allowing for the most affordable Raman and fluorescence microscopy systems on the market. Configurations for multi-wavelength Raman spectroscopy are also available.
---
---
StellarSCOPE™ Microscopy Sample Spectra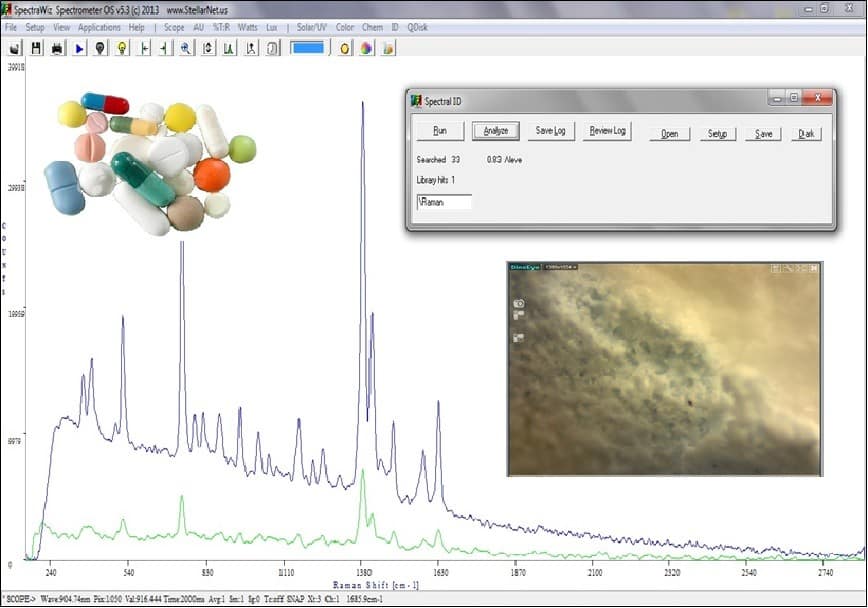 Pharmaceuticals– Tablet fraction @ 4x zoom & Raman using StellarSCOPE System configured for 785nm Raman. SpectraWizID displays library match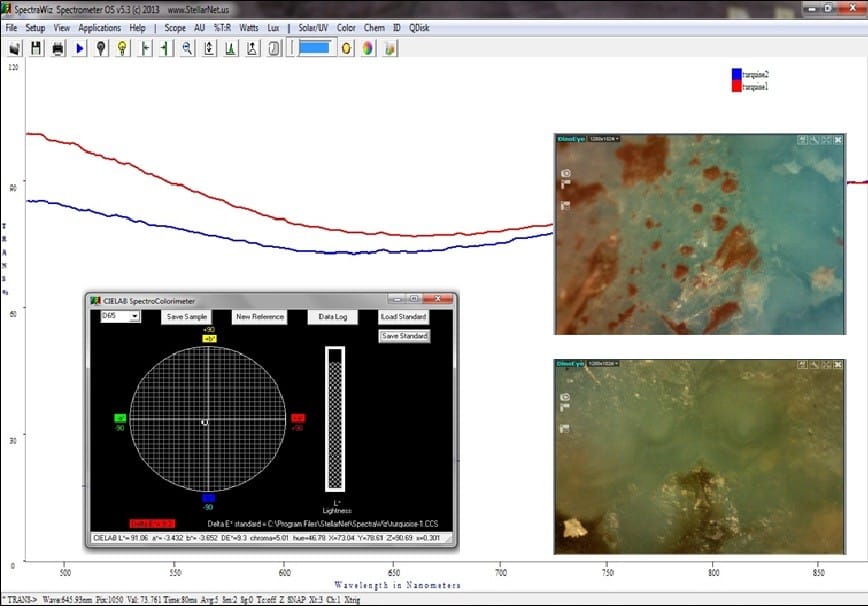 Colorimetry of Gemstones – Qualitative color analysis using CIELAB, turquoise gemstones can be used for precise comparative analysis using dE color standards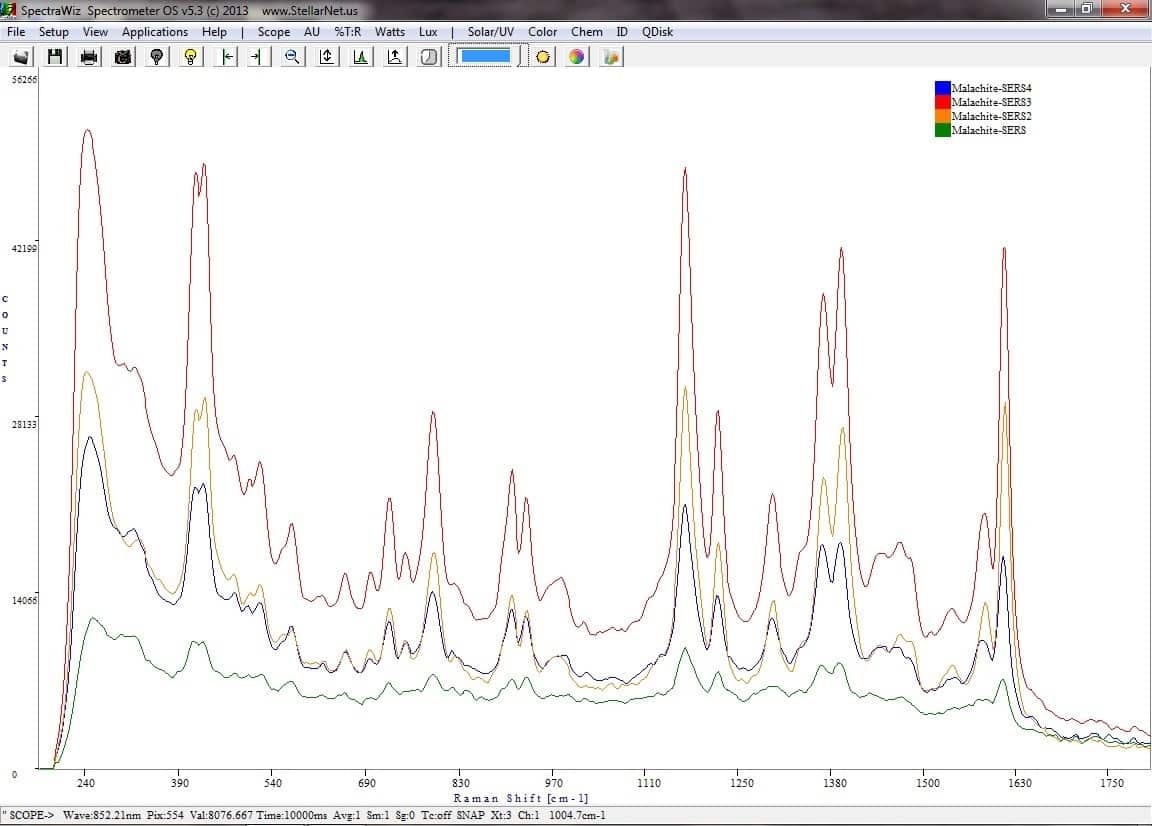 Combined Systems– StellarSCOPE Systems allows for mix & match systems such as Multi-Wavelength Raman including 532/785/1064nm configurations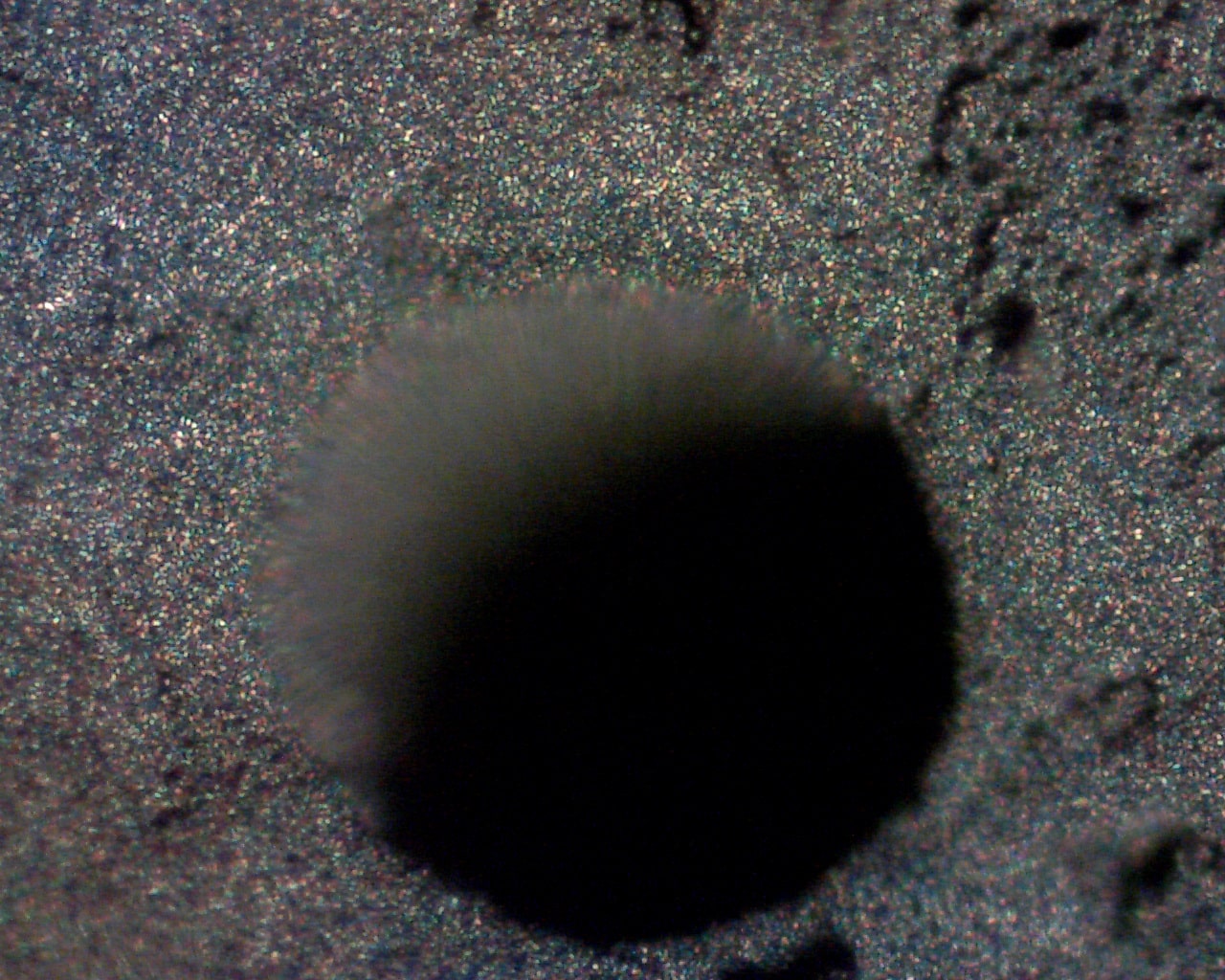 532nm Raman of Graphene- One of the easiest mistakes when trying to measure carbon samples without a microscope is blasting a hole through your sample and not being able to get a measurement as a result.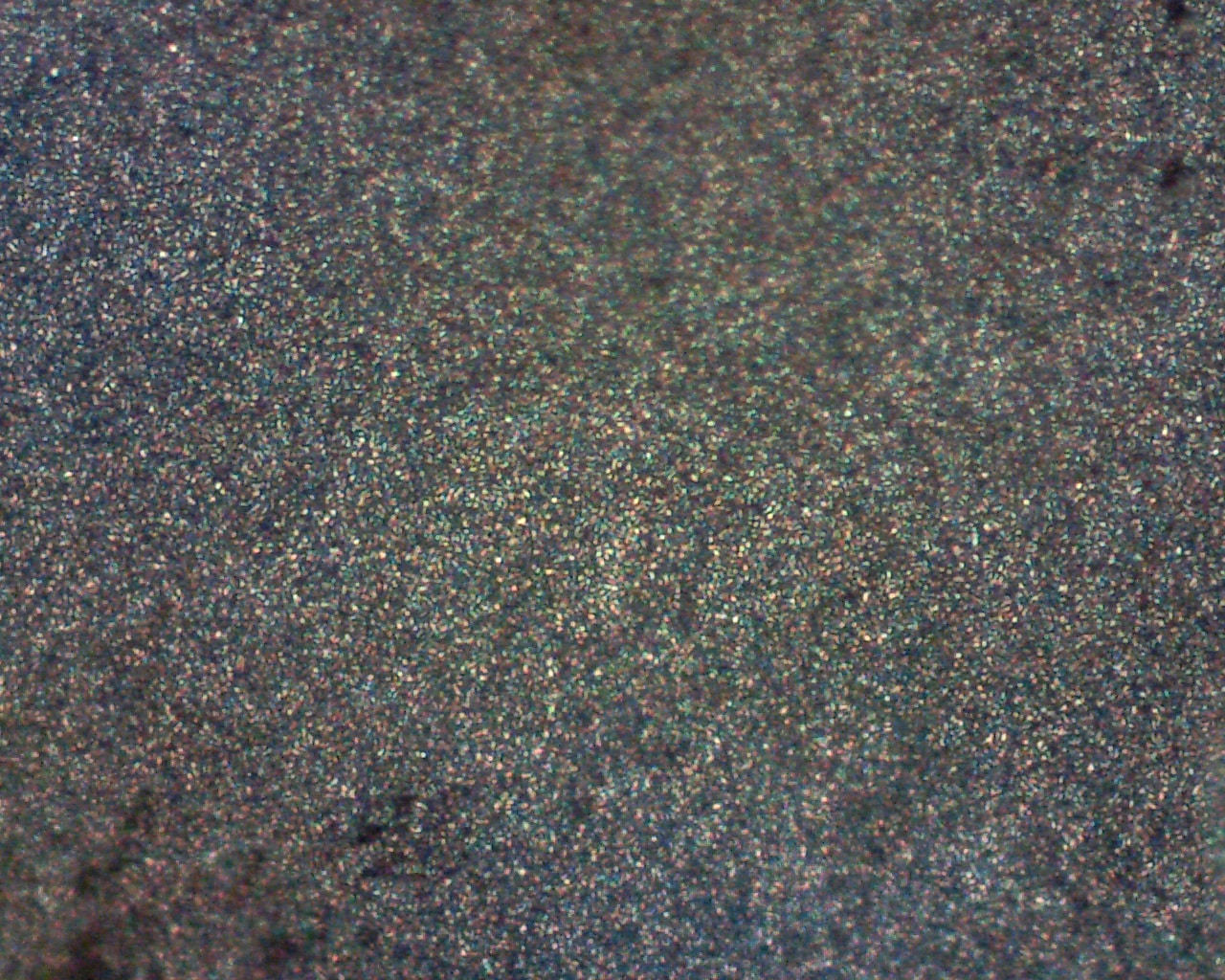 532nm Raman of Graphene- Using a StellarSCOPE accessory allows you to start with low laser power and gradually increase the power until you burn part of your sample. Then simply reduce laser power and try another location on your carbon sample surface. Without a microscope accessory you can be mislead into thinking you have no graphene at all!
Item
Price
StellarSCOPE
Microscope System with Accessories
$7,895
StellarScope System for Microscopy
Optical system
UIS2 (Universal Infinity-corrected) optical system
Illumination
Built-in transmitted Koehler illuminator 6V30W halogen bulb 100-120V/220-240Vg 0.85/0.45A 50/60Hz
Focusing
•Stage height movement by roller guide (rack & pinion) •Stroke per rotation: 36.8mm •Full stroke range: 25mm •Upper limit stopped by simplified pre-focusing dial •Tension adjustment on coarse focus adjustment knob
Measurement Stage
Size:   188(W) X 134(D)mm Movement range: 76mm X-direction X 50mm Y-direction Specimen holder, Double slide holder, Rubber grip Equipped as standard
Objectives
4, 10, 40x with working distance 18.5mm, 10.6mm, & 0.6mm
Camera
1.3 Megapixel resolution, image capture, video and time lapse video modes
Multi-Mode Feature
Easy adjustment switch between Camera Mode and Spectrometer Mode
Free SpectraWiz® Software


The powerful SpectraWiz spectrometer software is provided free of charge with every spectrometer instrument. This includes drivers and customizable software for Windows. The SpectraWiz software is considered the "Swiss Army Knife of Spectroscopy" and may be used to accurately measure wavelength emissions, reflectance, transmission, absorption, concentrations, and absolute intensities. In addition to real-time spectroscopy, SpectraWiz® has built-in applications for SpectroRadiometry, SpectroColorimetry, ChemWiz chemistry lab concentration analyzer, and UV level monitors. Download SpectraWiz Software FREE
---
SpectraWiz ID- Library Save/Search
The Spectrawiz-ID application has been updated to allow users to save sample spectra to a specified library, then later perform a real time search using unknown samples to look for matches.  This new feature works for Raman, NIR, or UV-VIS spectra using covariance mathematics to assign a correlation value and displays the top 10 library entries that qualify as a match.
---
CIELAB Color Application
L*: Brightness (0 to 100)
a*:

Green

(-a) to

Red

(+a)
b*:

Blue

(-b) to Yellow (+b)
Delta E* color difference
X Y Z tristimulus
xy chromaticity
Chroma
Hue
Select any illuminant (A-C,D50-D75,F1-F12)
Compare samples to saved color standards
Sample color values can be saved to text file
---
For more information about the FREE SpectraWiz® Software Suite & all our other customizable full source codes and programs click on the links below!
Technical Information Request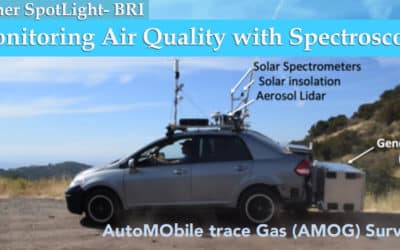 For air quality testing, Bubbleology Research International (BRI) provides a spectroscopic and in situ solution on a mobile platform that leverages the strengths of traditional sampling methods – the mobility of satellite measurements with the...
read more