StellarCASE Analyzers
Rugged & Portable Systems for "Open & Measure" Applications
StellarNet proudly announces new rugged and fully integrated portable Case Spectroscopy Systems for material identification, elemental and composition analysis using Raman, NIR & LIBS technologies.  The StellarCASE Systems include interior mounting of spectrometer instrumentation pre-configured for "Open & Measure" application, with no additional setup required.  With a simple press of the "Analyze" button instantaneous composition analysis or material/elemental match results are displayed on your screen.  The StellarCASE systems feature an internal main power control system with ON, OFF, & Charge buttons and an 8 hour battery life for portable field applications. Also, includes AC power adapters for use in the laboratory and classroom.
StellarCASE System Video Review
Senior StellarNet Technical Sales & Application Scientist, Kimberly Quinones, reviews the the StellarCASE systems at last years Photonics West in San Franscisco.
Technical Information Request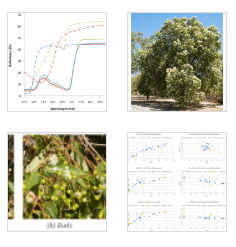 T Campbell, P Fearns - Remote Sensing Applications: Society and …, 2018 Abstract With Apis mellifera (the European Honey Bee) having an average forage radius of less than one kilometre from their hive, selecting the best location for beehives is critical for...
read more