OEM Spectroscopy Solutions
Electronics, Optics, Lamps, & Complete Systems
Develop your integrated spectroscopy solution with us today!
StellarNet's wide range of miniature spectrometers and complete line of light sources, optical fibers, and sampling accessories combine with software development tools to enable easy integration of various optical sensing techniques into end user systems.  Any of our standard products can become your OEM solution.  Below we have outlined several of the most popular OEM spectrometer models as well as all of the software and integration tools you may need!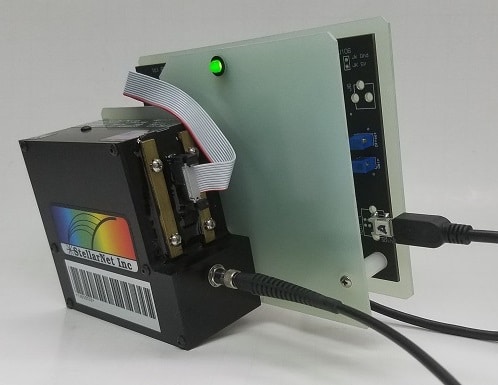 Many of StellarNet's standard spectrometer products can be used for OEM applications and integrated into full systems. Check out some of the options below and choose which spectrometer line is best for you!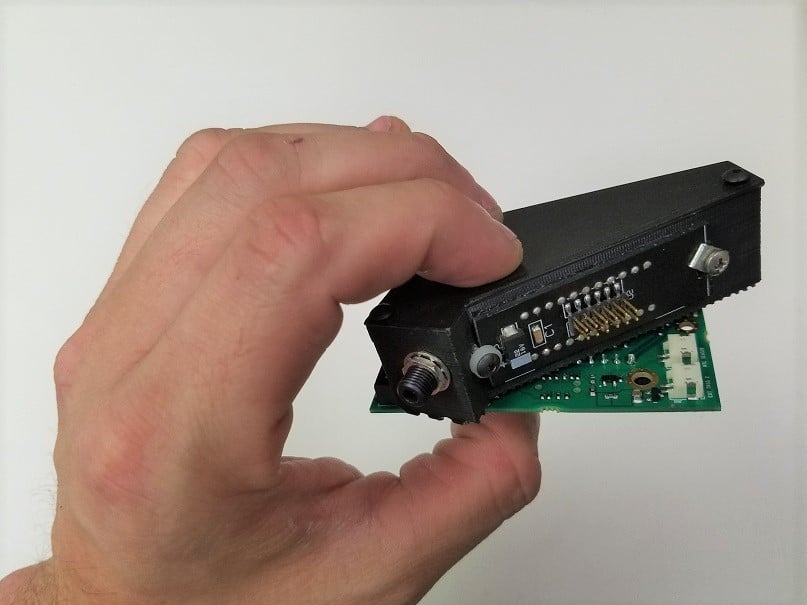 As a product integrator you may need certain interfaces, transfer speeds, or other customizations. Check out some of the options below and choose for your requirements.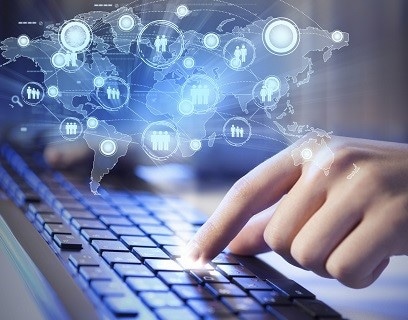 How you acquire your spectral data and interface with your system is top priority.  StellarNet offers a variety of software development kits to suit your needs.
OEM Success Start Here
OEM applications are our specialty. Each OEM starts with a thorough evaluation of your application and an OEM Design Proposal.  We also offer reduced cost OEM DEMO systems that are recommended to be purchased simultaneously.  This assists with collaboration between teams of engineers.
By letting our technical sales scientists know that you are a potential OEM during initial discussion, we can provide you with all the information and tools you will need. With over 20 years of experience and industry knowledge our team is here to find you the quickest and best path to achieving your OEM goals.
Standard Spectrometers for OEM
BLUE-Wave OEM Spectrometers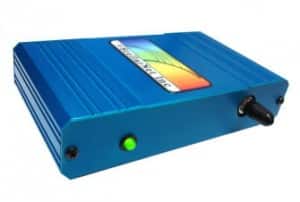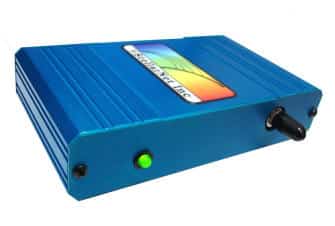 The BLUE-Wave spectrometers are the standard choice for OEM. Wavelength range and resolution requirements can be easily selected from the table below. BLUE-Wave spectrometers are recommended for process monitoring applications where throughput and collection speed are top priority. New and improved electronics with a high speed 16-bit digitizer allow for fast data acquisition and signal to noise of 1000:1. Additionally, the compact size (25 x 75 x 125mm) makes system integration easy! Any BLUE-Wave spectrometer can be custom configured for specific wavelength ranges for OEM applications. Contact a StellarNet sales engineer to discuss your specific requirements.
| | |
| --- | --- |
| BLUE-Wave Models | Wavelength Range  (nm) |
| UV | 200-600 |
| UV2 | 200-400 |
| UV3 | 220-350 |
| UVIS | 300-1100 |
| VIS | 350-1150 |
| VIS2 | 380-780 |
| NIR | 500-1150 |
| NIR2 | 600-1000 |
| NIR2b | 785-1150 |
| NIR3 | 550-840 |
| NIR3b | 680-935 |
| NIR4 | 500-700 |
| NIR4b | 600-800 |
| UVN | 250-1100 |
| UVNb | 200-1050 |
BLACK-Comet Concave Grating Spectrometers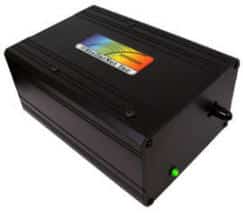 The BLACK-Comet Concave Grating spectrometer is also recommended for OEM use. This unit provides flat field detector imaging for continuous focus and uniform resolution across the wavelength range while minimizing stray light. No other miniature spectrometer on the market offers the advantages of the BLACK-Comet Concave Grating PDF. This unit is slightly larger in size (69 x 100 x150mm) than the BLUE-Wave and offers options for an integrated thermoelectric cooler.
| | |
| --- | --- |
| BLACK-Comet Models | Wavelength Range (nm) |
| BLK-C | 190-850 |
| BLK-CXR | 280-900 |
| BLK-C-SR | 200-1080 |
| BLK–CXR-SR | 220-1100 |
DWARF-Star NIR Spectrometers
StellarNet's NIR spectrometer, the DWARF-Star, is small, robust, and equipped with high performance InGaAs detector array for the 900-1700nm wavelength range and achieves resolving resolutions to 1.25nm. The DWARF-Star features no moving parts and is packaged in a small rugged metal enclosure (5"x3"x2") for portable, process, and OEM applications. Advancements in electronic and optical design have allowed for size reduction never before achieved in a NIR spectrometer. Go to DWARF-Star webpage.
| | |
| --- | --- |
| NIR | 900-1700 |
| NIR2 | 1250-1575 |
| NIR2b | 1150-1475 |
| NIR3-HR | 1530-1605 |
| NIR3-HR | 1500-1640 |
| NIRX | 1500-2200 |
| NIRX-SR | 900-2300 |
NIR-Micro OEM Spectral Sensors
These RED-Wave-micro spectral sensors (1750-2150nm) overcome the limitations of traditional linear array based spectrometers by utilizing innovative MEMS based Fabry-Pérot tunable filter technology. Due to their compact size and low cost, they are an ideal solution for advanced sensing application. These spectral sensors are designed for harsh industrial applications and they offer extreme ruggedness even in the most demanding environments. Go to NIR-Micro webpage.
The OEM Product Development Process –  Your Journey Accelerated
1. First Contact – Initial brainstorming with a StellarNet technical sales agent or an OEM specialty engineer typically leads to sharing our application knowhow and experiences with you. We have designed many custom spectrometer solutions and provided OEM modules to a universe of markets. You will learn so many cool paths forward during this stage!
2. System Design & Proposal – During this stage we take it a step further and our engineering team reviews all of your requested requirements and we deliver to you a thorough "OEM Design Proposal". This proposal will include project outlines, diagrams, costs of systems prototypes, detail of required engineering (software and hardware), estimated timelines, final product costing, and of course validated spectroscopy measurements. Typically the StellarNet engineering team offers flat project proposals of $1500.
At this point, there is no commitment for continued work or contract for a future number of units. You may decide to move forward with StellarNet or just purchase our OEM spectrometer modules and do your own prototyping and development.
3. Prototyping – Once we have a finalized system design and the proposal has been accepted the StellarNet engineering team will begin prototyping the integration and optimization of your system! This is the fun stage and be sure you will be in the loop the entire ride.
4. Qualification – After a successful prototype has been developed and you have reviewed it thoroughly we now optimize based on your preferences. We also can review costs again to make sure your end product has the best margins.
5. Volume Production – The StellarNet manufacturing team now becomes trained on the building of your final product. We develop Quality Control documentation and specific testing procedures for your product.
6. Continuous Support – Our team of engineers, manufacturers and technical sales people are here to help you grow and are committed to your success. We can quickly solve just about any problem in the field as we have been doing with our own line of products for over 25 years. And we can help you develop your next generation product at the same time.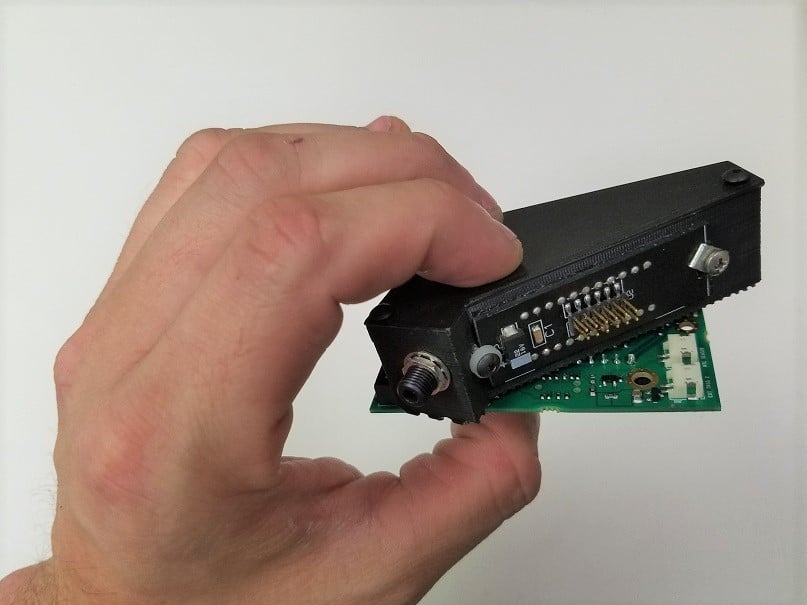 Specialty Features for OEM Developers
As a product integrator you may need certain interfaces, transfer speeds, or other customizations.  Contact us for for more information.
Optics – Our crossed Czerny Turner optical configurations are most popular for system integration with their small size @ < 70x75x20mm.  Concave grating optics provide highest, research grade performance and should be chosen if you application requires low stray light, high S/N, and best spectral shapes. New! StellarNet mini concave grating OEM units are now available. Contact us for more details.
Electronics & Detectors – Most OEM integrators prefer our standard electronic packages and communication over USB using any one of the available Windows source codes below.  Some integrators prefer to use our Linux drivers and interface with many popular system on a chip development boards such as the Raspberry Pi and Beagle Bone Black. Further, StellarNet offers offers Serial Peripheral Interface (SPI) for certain applications.  This is an interface bus commonly used to exchange data between two devices, a master and a slave, and is best suited for micro controller integration applications and can handle high speeds up to 600Hz.