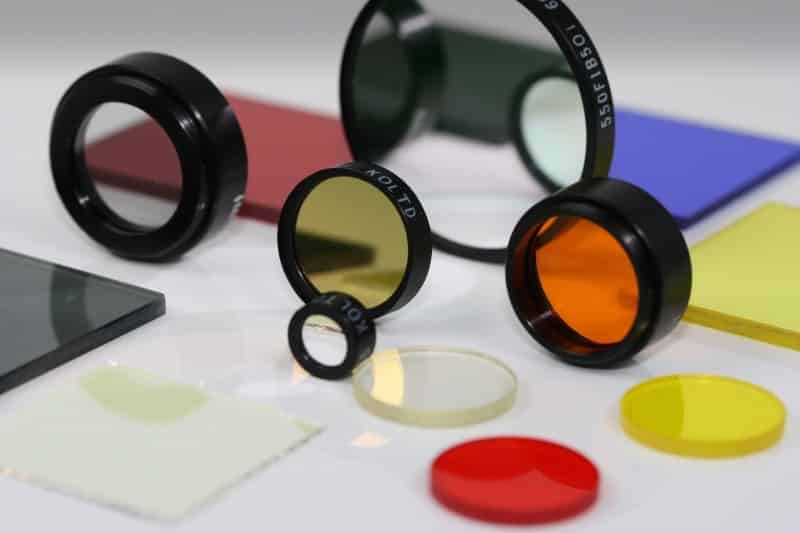 Optical Metrology System Features
Measure %Transmission, Optical Density (OD), Absorbance, and Reflectance of films, filters, coatings, fibers, lenses and just about any optical element
Optical Metrology Systems include a mini spectrometer, light source, and a metrology accessory such as a reflectance probe or transmission fixture
Systems available for 190-2300nm wavelength range
Resolutions better than 1nm with high stability research grade optical performance and repeatability
New 2019! SpectraWiz Mobile App and new interface options via SMART-Control
The most commonly used instrument for the measurement of the optical performance of filters, films, and optical components is a spectrometer. Easily measure %Transmission, Optical Density (OD), Absorbance, and Reflectance of just about any optical element for purposes of R&D, quality control, production, or simply to better understand your system.
Using a StellarNet fiber optic spectrometer coupled to a reflectance probe and fiber optic light source, it is possible to measure film thickness by detecting the sinusoidal fringe pattern from the samples specular reflectance. Choose between various StellarNet spectrometers to suite your Thin Film and/or optical measurement requirement. StellarNet offers model spectrometers that range from 190-2300nm. Dual channel configurations, extended range detectors, or high resolution optics can be employed to suite your optical measurement. See the StellarNet Thin Film Companion Software Page to learn more about film thickness measurements.
A fiber optic sample probe is powered with a fiber optic light source – SL1 tungsten krypton bulb (see other options below). For measuring the color of solid samples, an integrating sphere, such as the IC2, is used in place of the fiber optic reflectance probe to improve measurement consistency. The IC2 also acts as a cosine receptor to improve irradiance measurements. A white reflectance standard, such as the RS50 also listed below, is required to generate a reference for subsequent measurement of solid samples. For more information on color applications, refer to the section entitled " Color Measurement Systems".
Transmission Sample Spectra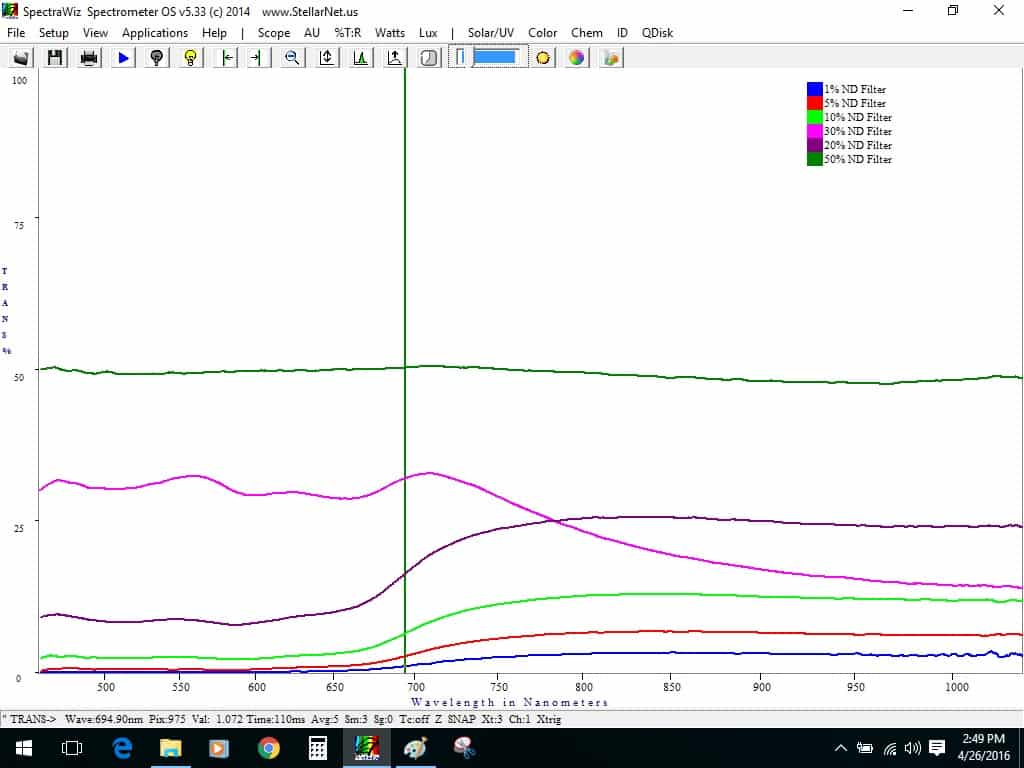 Transmission Measurements of Neutral Density Filters.  With a StellarNet optical metrology system you will never have to guess again.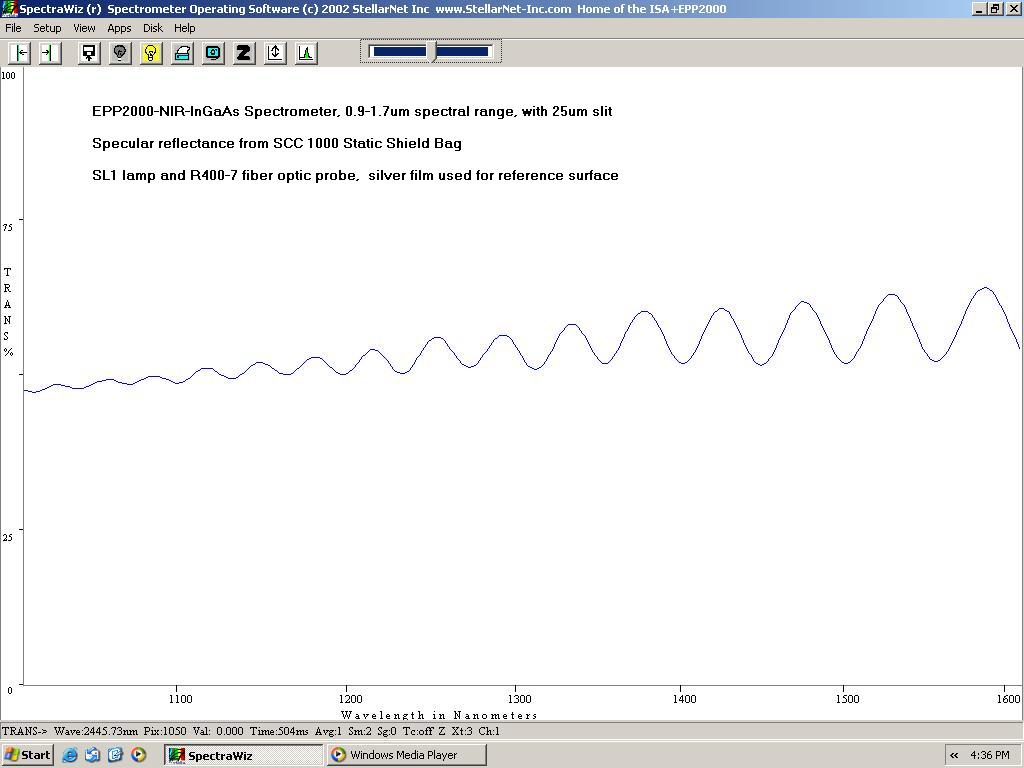 | | | |
| --- | --- | --- |
| Item | Transmission & Optical Measurement Spectrometers | Price |
| BLACK-Comet | C oncave Grating spectrometer for UV-VIS. C (190-850nm) or CXR (280-900nm) | $2,950 |
| BLACK-Comet "SR" | Super Range C oncave Grating spectrometer for UV-VIS-NIR. C -SR (200-1080nm) or CXR-SR (220-1100nm) | $3,495 |
| EPP2000-UVN-SR | EPP2000 Series Spectrometer for UV-VIS-NIR (200-1100nm) with plane grating | $3,495 |
| RED-Wave-NIR 512 | NIR Spectrometer, range 900-1700nm, with cooled 512 element PDA detector | $13,125 |
| RED-Wave-NIR-1024 | NIR Spectrometer, range 1000-1700nm, with cooled 1024 element PDA detector | $17,695 |
| DSR-CSR-512 | BLACK-Comet model C-SR (UV-VIS-NIR, CCD) plus RED-Wave- NIR-512 (InGaAs PDA) for 200-1700nm | $16,620 |
| DSR-CSR-1024 | BLACK-Comet model C-SR (UV-VIS-NIR, CCD) plus RED-Wave-NIR- 1024 (InGaAs PDA) for 200-1700nm | $21,190 |
| | Accessories for Optical Measurments | |
| SL1 | Miniature VIS-NIR light source with 10,000 hour Tungsten Krypton bulb for 300-2200nm | $425 |
| SL3 | 15 Watt Deuterium light source with 4000 hour bulb, has integrated 0.5″ diameter filter holder | $1,745 |
| SL5 | Miniature Deuterium+Halogen light source for UV-VIS, with independent lamp and shutter | $1,695 |
| TXF-4 | Vertical transmission fixture with variable path length, includes 2 collimating lenses. | $495 |
| F600-VISNIR | Armored fiber optic cable, 600um core, 2 meter with black PVC jacket | $160 |
| RS50 | Reflectance standard to set white reference, 50mm diameter | $225 |
| RFX-2 | Reflectance fixture with integrated light source & F600-VIS-NIR fiber optic cable | $625 |
| RPH1 | Reflectance Probe Holder for 45° angle measurements | $80 |
| RTIP45 | 45° angled tip for reflectance probes; includes locking screw for positioning | $125 |
| R600-8-UVVIS-SR | Reflectance probe for UV and Visible; 7 around 1 with 600um fibers | $595 |
| R600-8-VISNIR | Reflectance probe for Visible and NIR; 7 around 1 with 600um fibers | $495 |
Free SpectraWiz Software

The powerful SpectraWiz® spectrometer software is provided free of charge with every spectrometer instrument. This includes drivers and customizable software for Windows. The SpectraWiz software is considered the "Swiss Army Knife of Spectroscopy" and may be used to accurately measure wavelength emissions, reflectance, transmission, absorption, concentrations, and absolute intensities. In addition to real-time spectroscopy, SpectraWiz® has built-in applications for SpectroRadiometry, SpectroColorimetry, ChemWiz chemistry lab concentration analyzer, and UV level monitors. Download SpectraWiz Software FREE Software is included to provide CIE 1976 L* a* b* (CIELAB) color coordinate data for measurement and tolerancing. The L* (L star) is a measure of Brightness. The a* and b* are the color coordinates that range from -90 to +90 in the CIELAB color space "circle". For a* (a star), -90=green and +90=red. For b* (b star), -90=blue and +90=yellow. To perform color tolerancing, a standard sample is measured and saved for future comparisons. A Delta E* value is then calculated to show the color differences with other samples. Double beam and multi-beam color monitors for continuous industrial process monitoring are configurable by adding additional channels.
---
SpectraWiz MobileTM App Software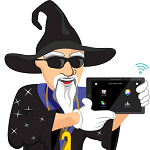 StellarNet introduces the new SpectraWiz Mobile Application Software designed to run directly on the zAP2 or SMART-Control spectrometer interfaces and connect directly to mobile devices. Using the local access point or Wifi you can easily log in and run applications for General Spectroscopy, Radiometry, Colorimetry, and Concentration analysis.
The easy to use applications are written in python and provided free with purchase of a zAP2 or SMART-Control spectrometer upgrades. In-app purchases allow users to download source codes, which can be further customized to suite each user's requirements. OEM customers can add their logos or additional computations and industrial customers can set their spectrometer and stream their data to PLCs or other process monitoring platforms. SMART-Control devices support RS232, 4-20mA Analog, 26 pin digital I/O, Ethernet, I2C and other options available upon request.
Standard Interface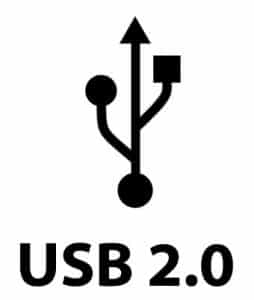 The system includes a high speed plug & play interface using USB-2 connection.
zAP2 Wifi Interface Upgrade
zAutomation Processor 2 (zAP2) electronics upgrade provides integrated wireless cpu with Wifi access to spectrometer. Programmable memory allows customization using popular python language. zAP2 comes pre-programmed with the latest Spectroscopy Mobile App software and StellarNet Linux Driver set.

SMART-Control Interface Upgrade
The SMART-Control device offers communication flexibility and application specific customization for any StellarNet spectrometer. This add-on interface includes an integrated CPU with 1GB RAM and many communication protocols such as RS232, SPI, 4-20mA Analog for PLCs, Digital I/O, Ethernet, Wifi and many other options. The SMART-Control allows customers to move their spectrometers into process or OEM environments and stream their selected real world data.
Transmission Fixtures

TXF-4 includes two collimating lenses which allows the sample to be oriented vertically as shown above. The standard fixture allows a variable pathlength from 0 to 7cm. Custom posts can be designed to increase pathlength. Interchangeable parts allow the TXF-4 to be easily converted into the RPH-3 using the same base and stand.

TXF-IC2 Vertical transmission fixture with variable path length, includes 1 collimating lens and 1 miniature 2″ integrating sphere with 5/8″ port.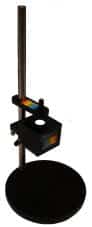 The integrating sphere collector is useful when measuring the transmission of thick samples such as bulletproof glass or samples with curved surfaces such as lenses.

Reflectance Accessories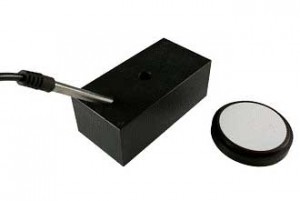 The RPH Reflectance Probe has 6 illuminating fibers and 1 read fiber bundled together. As an option, the2R probe has 5 illuminating fibers and 2 read fibers. Fibers are offered in 400μm and 600μm diameters. The RS50 is a 50mm diameter white reflectance standard made of Halon. It is used to take reference measurements using the R400 Reflectance Probe. The white standard will reflect >97% of the light from 300-1700nm.
See more of StellarNet's Reflectance probes and standards information!!!
StellarNet's RFX-2 for Color Measurement Applications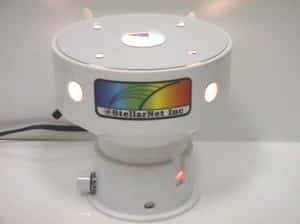 Reflectance fixture has integrated light source to enable facile color measurement of solids and powders by placing sample on top.
Fiber Optic Cables
Ruggedized, multimode fiber optic cables are available with SMA-905 connectors, ¼ inch diameter. steel mono-coil armor with black PVC jacket. Sizes include 400, 600, or 1000μm core diameters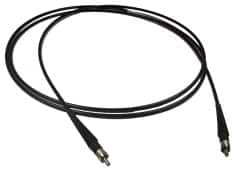 Optical Metrology Standards


RS50 is a 50mm diameter white reflectance standard made of Halon. It is used to take reference measurements using the R400 Reflectance Probe. The white standard will reflect >97% of the light from 300-1700nm

RS-HR High-reflectivity Specular Reflectance Standard is a mirrored,fused-silica standard that can be used as a reference when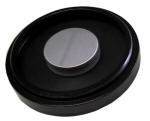 measuring surfaces with high specular reflectance such as optical substrates, coatings, and metals
Technical Information Request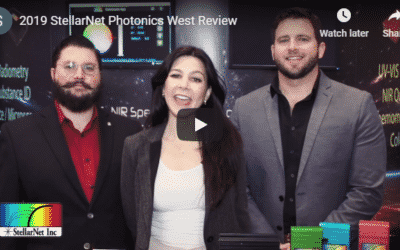 Earlier this month, StellarNet, Inc. revealed a variety of awesome new spectrometer products and features at the Photonics West conference in San Francisco Feb 2-7. Get your popcorn ready and watch some of our exciting updates which include SpectraWiz...
read more