StellarNet Raman Probes are perfect for a variety of laboratory and process Raman applications.
Multiple Wavelengths such as 532, 633, 785, & 1064nm are standard "in stock" options. Custom wavelengths are usually no problem.
Easily Connectable – Connects to Raman Laser sources and Raman spectrometer detectors. Laser sources such as the Ramulaser connect via FC/APC connector and spectrometers connect via SMA905.
Raman Shift Capabilities – Raman filters for 200 cm-1 and f/2 collection optics. ContactUs@StellarNet.us for lower wavenumber shift options. Use our Raman shift calculator to easily convert from nanometers to wavenumbers!
High throughput collection – Collection optical fiber to the spectrometer is 600um core diameter providing 2-3x signal enhancement compared to typical probes.  Integrated filters for laser line (with O.D. > 6) and notch filter to remove quartz spectral contributions.
Probe diameter is 4″ with 2 meter fiber length and has laser blocking switch for simple reference.
Working distance to sample is 4.5, 7.5, & 12.5mm options with field depth of +/- 1mm for penetration of sample containers Includes probe holder for solids such as pills or vials (½ inch diameter with lids) for liquids and powders.
Raman Probe Accessories
Raman-Probe-TIP – attachements tips can be purchased for additional working distance options. Just screw on to replace
Raman-Probe-TIP-Tele – Telescoping Raman probe tip lens assembly attachment for 3cm working distance. Designed to by mounted on to standard Raman probe with 5mm working distance
RPH4 – Raman Probe Holder block supports 1/2″ vials.
RPH5 – Vertical Raman Probe Holder Block for powder and solids. Samples are placed onto a slide and inserted into the measurement chamber of the block. Includes a laser safety interlock which only allows the laser to fire when the probe is securely seated into the holder.
532 Attenuator – Attenuation accessory for 532 Raman systems. Requires Part # FC-Splice. Other custom wavelengths available upon request.
Technical Specifications
| Raman Probe | |
| --- | --- |
| Sampling Head | Anodized aluminum probe, 4.2" x 1.5" x 0.5" (107 x 38 x 12.7 mm ), with 1.5" long (38 mm) stainless-steel probe tip |
| Spectral Range | 200 - 3900 cm-1 |
| Excitation Wavelengths | 532, 633, 785, 1064nm |
| Working Distance | 7.5 mm (std.), 4.5, & 12.5mm |
| Fiber Configuration | 105 µm excitation fiber, 600µm collection fiber with filtering and steering micro-optics, N.A. 0.22, in rugged polyurethane jacket. |
| Filter Efficiency | Patented design for complete filtering of the laser line and quartz spectral contributions from both input and output fibers (O.D. > 6 at laser wavelength) |
| Physical Resistance | Durable probe can be used up to 80ºC |
| Cable Length | 1.5 m |
| Safety Features | Manual safety shutter |
| Connectors | FC/APC (laser) and SMA905 (spectrometer) |
Raman Probe Upgrades
Raman-Probe-HT – HighTemperature Raman probe to 200 deg C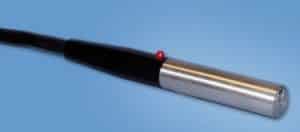 Raman-Probe-Immersion Immersion Raman Probes for 785nm source. Stainless-steel, cylindrical probe head with removable immersion sleeve, overall dimensions 5/8″ (15.8mm) diameter x 8″ (230 mm) length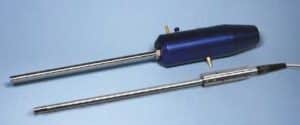 Raman-Probe-Process – Raman Process Probe for 785nm source. Stainless-steel pressure sleeve specified to 3000 psi and up to 500ºC. Sapphire window and gold seal are resistant to many corrosive chemical environments.
Other Spectrometer Accessories
Hot Spectrometer Accessories!
Technical Information Request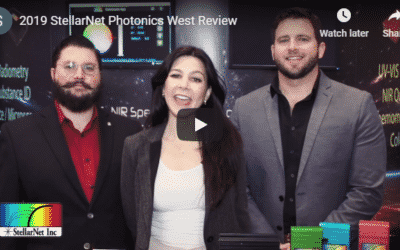 Earlier this month, StellarNet, Inc. revealed a variety of awesome new spectrometer products and features at the Photonics West conference in San Francisco Feb 2-7. Get your popcorn ready and watch some of our exciting updates which include SpectraWiz...
read more