Earlier this month, StellarNet, Inc. revealed a variety of awesome new spectrometer products and features at the Photonics West conference in San Francisco Feb 2-7. 
Get your popcorn ready and watch some of our exciting updates which include SpectraWiz Mobile Apps, SMART-Control Interfaces, OEM mini spectral sensors, and our highest performance HYPER-Nova Spectrometers.

The New SpectraWiz Mobile App
StellarNet is unveiling it's new mobile software platform called SpectraWiz MobileTM which is pre-loaded on all zAP2 spectrometer upgrades and SMART-Control Devices.  SpectraWiz mobile will consist of several Apps designed specifically for General Spectroscopy, Radiometry, Colorimetry, and Concentration Analysis.  The full functioning Apps allow users to control and adjust all spectrometer parameters, view all spectroscopy modes, compute application calculations (CIELAB, xy chroma, CCT, & concentration, etc), save data and take screenshots, and stream results over a variety of different communication protocols.  In-app purchasing of source codes allows OEMs and developers full control of their spectral data and results like never before! Learn more…
Introducing SMART-Control
The new SMART-Control enables local application computing and communication flexibility with any StellarNet spectrometer. This add-on interface includes an integrated CPU with 1GB RAM and many communication protocols such as RS232, 4-20mA Analog for PLCs, SPI, Wifi and many other options. The SMART-Control interface allows customers to move their spectrometers into process or OEM environments and stream their selected real world data. The new SpectraWiz Mobile software platform will be pre-installed in the SMART-Control.  Controller includes an internal UPS battery backup and has a 3.5″ touchscreen upgrade option. Learn More…
StellarNet's OEM game just got real
OEM mini spectrometer engines.  For 2019, StellarNet has miniaturized its electronics for all OEM spectrometer modules measuring just 1x3x3″ for BLUE-Wave-OEM spectral sensors.  zAP2 wifi upgrades with internal application computing are available in our new mini OEM engines. Learn more
High-End HYPER-Nova Spectrometers
Our new HYPER-Nova spectrometers offer high performance spectroscopy measurements in a compact form factor.  The HYPER-Nova was designed out of necessity to bridge the gap between research lab systems costing hundreds of thousands of dollars and low cost compact systems.  The HYPER-Nova spectrometers create a class of their own using a back illuminated, deep-depletion detector technology providing the lowest background noise possible in a compact spectrometer.  HYPER-Novas' CCD detector is vacuum sealed and cooled to -80 °C with peak quantum efficiencies up to 95%!  The HYPER-Nova comes in a variety of wavelength configurations including specialty configurations for Raman spectroscopy and custom low light applications.
New Stellar Services for 2019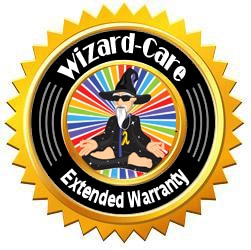 Wizard-Care is an extended 1 year warranty package that offers an additional year of our manufacturers warranty to the life of your spectrometer.  Additionally, Wizard-Care covers not only defects but accidental damage to your spectrometer as well; giving you peace of mind with the SpectraWizard by your side.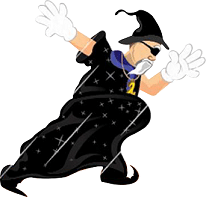 Rush-Cal –  Expedited calibration service guaranteed <1 week from order. 
Rush-Hardware – Expedited spectrometer or accessory shipping in <1 week from order date.  Check for availability. 
Get a FREE 2019 SpectraWizard T-Shirt
Stop by our booth this year at Photonics West in San Francisco and say hi! Our booth is #1266 and we are giving away FREE SpectraWizard T-shirts and have most of our new products on display.  Yes, the SpectraWizard is riding a Unicorn this year 🙂
Booth # 1266