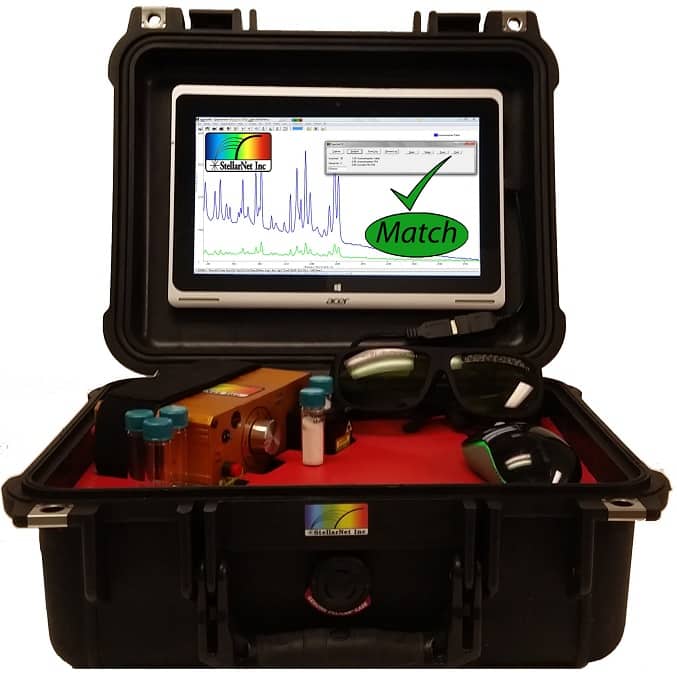 The StellarCASE-Raman was developed for portable applications and field work allowing you to take the laboratory to your sample!
StellarCASE-Raman™


by Industry
Academia & Research

25%

Commercial Sensing

20%

Security & Defense

25%

Pharmacuetical

20%

Other

10%
StellarCASE-Raman™ Analyzer Overview
Rugged Case Raman System for "Open & Measure" Applications
Systems include a high performance Raman spectrometer, High power Laser, and vial holder
SpectraWiz ID Raman Library with Save/Search functionality included FREE. Save your samples and then search for matches!

The StellarCASE-Raman 

includes interior mounting of spectrometer instrumentation pre-configured with no additional setup required
Internal main power control system with ON, OFF, & Charge buttons and an 8 hour battery life for portable field applications
With a simple press of the "Analyze" button instantaneous chemical match results are displayed on your screen.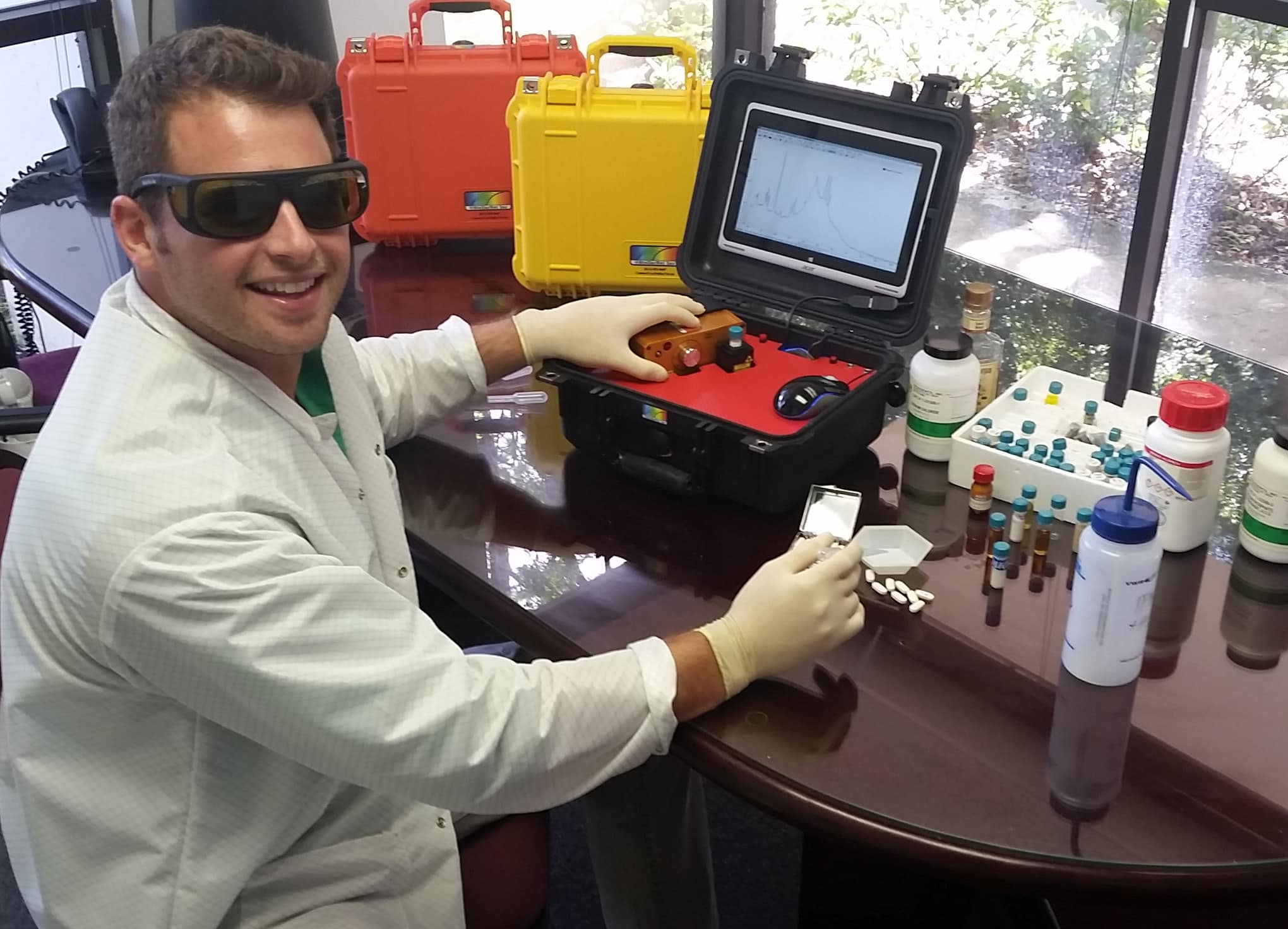 Raman Applications at your fingertips
Forensics– Illicit drugs, counterfeit prescriptions, unknown chemicals, & explosives
Anti-Counterfeiting– inks, paints, liquors, perfumes, etc
Food & Beverage- Raw Material ID
Pharmaceutical & Nutraceutical ID
SERS– trace substance detection using Surface Enhanced Raman Spectroscopy
Semiconductor– Microstructure, Strain, Defects
Environment & Geological
Custom & OEM Applications– Develop your own Portable Analyzer
Technical Information Request
Raman spectroscopy is utilized in a variety of ways, ranging from the characterization of protein-nucleic acid interactions1 to analyzing dyes in ancient artwork2. When dealing with sensitive samples, a common issue one runs into is damaging the sample. Laser powers...
read more