RS50 is a 50mm diameter white reflectance standard made of Halon. It is used to take reference measurements using the R600 Reflectance Probe. The white standard will reflect >97% of the light from 300-1700nm.
RS-HR High-reflectivity Specular Reflectance Standard is a mirrored, fused-silica standard that can be used as a reference when measuring surfaces with high specular reflectance such as optical substrates, coatings, and metals
TF-STD1 Thin Film standards for thickness measurement verification. Includes Si substrate for reference with 2 additional substrates with 100nm and 1000nm thickness of SIO2. Additional thickness standards (10nm and 10,000nm) can be added to the set for $100 each.
Other Spectrometer Accessories
Hot Spectrometer Accessories!
Technical Information Request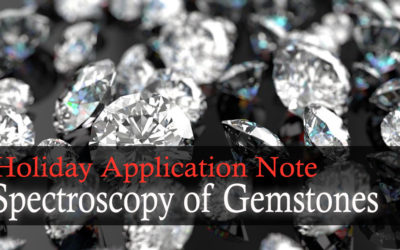 Tis the Season! A Diamond is Forever? You're about to ask the biggest question of your life, on one knee, in front of her entire family, on Christmas Eve. You're nervous. Your mind starts to go to the dark places… Are you sure that sparkly rock...
read more