Begin your career with StellarNet today!  Our US headquarters is located in sunny Tampa, Florida and is home to our engineering/development, production, systems integration, and sales operations. StellarNet offers you a laid back small business atmosphere mixed with some of the most cutting edge spectroscopy technologies on the market.  Our sales are rapidly expanding so we are looking for the best and brightest to add to our team. If you feel you would make a good fit contact us today. Send an email to  ContactUs@StellarNet.us
Applications Sales Scientists (Entry & Intermediate Level)
Currently seeking highly motivated Applications Sales Scientists with a background in a physical science for our corporate headquarters in Tampa, FL. The ideal candidate will be responsible for daily sales activities with a strong emphasis in technical support, analysis, and development via direct communication with our sales engineers. New graduates are encouraged to apply as this in an entry-level position. If you have some sales experience and a technical background we also have intermediate level options.
– Issues product quotations based on technical discussion with customers (email, phone, etc).
– Performs lead follow-ups, purchase time-line tracking, sales projections, and customer database updates.
– Supports customers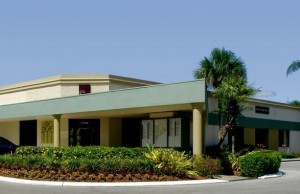 to use the company's products properly and efficiently.
– Performs customer feasibility studies, sample measurement, and provides customers with technical data and reports.
– Travels to tradeshows and conferences (national and international).
Technical responsibilities

:
– Provides after-sales technical product support.
– Provides customer feedback to enhance existing instrumentation functionality.

 
Requirements:


– B.S. or a higher-level technical degree in a Physical (Chemistry, Biology, Physics) –
Strong verbal and written communication abilities and desire to learn and use new technologies.
– The ability to travel both in the US and abroad.
– Knowledge of spectrometers and analytical instruments is desirable, as is previous sales experience.
If you have the technical knowledge and a strong motivation to excel, we are looking for you.
International Sales Manager
Seeking a high-performing International Sales Manager to increase worldwide customer acquisition and achieve revenue growth targets by managing and optimizing our global distribution channels.
Sets sales targets by developing strategy for individual regions and partners.
Maintains international distribution teams.
Motivates performance of international distribution teams.
In charge of all international direct sales where there is not a current representative or channel in place. Sets growth targets for international direct sales.
Provide feedback about internationally competitive products, sales demand, changing trends, economic indicators and others to marketing & development team to continually enhance product offerings.
Work with marketing team to design and implement strategic international sales plans that expand the company's customer base to ensures a strong presence.
Contributes to small company atmosphere and team effort working with production, R&D, and management teams for the overall success of the company.
Skills and Qualifications:
Candidates must demonstrate a track record of success & team leadership.
Excellent mentoring, coaching and people management skills.
Strong knowledge of the Spectrometer industry is preferred. Chemical instrumentation & sensor or optics & photonics industry knowledge is required.
Strategic Territory Management success-routing/data analysis/time management.
Strong sales skills required.
Technical competence-Excel/CRM (ACT)/Data analysis.
Large and small group presentation skills.
Relationship and opportunity management.
Adaptability in a fluid market place and growing organization.
Outstanding oral and written communication skills.
Travel required, up to 10 conferences nationally and internationally / duration varies by conference.
Can tell several jokes at any time
Education:
Minimum BS degree in a Scientific field is required.  (Biology, Physics, Chemistry, etc)